Ethiopian Vegetables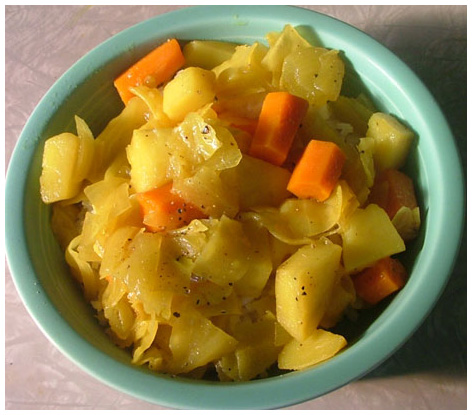 Rowan and I went to the Vegetarian Festival last weekend and it was a good time. Loads of local restaurants come set up stands and you can try items from their menu for a small price. Small for some, that is. I don't mind paying $5 for a plate of hummus and pita when they give you about six cups of hummus, but I didn't really think the soy waffle cone was worth $4.50. But that's just one man's opinion.
The festival also has lots of stands with people working for non-profits (which is why Rowan and I were there), as well as general hippie stuff and banned Chinese religious sects. Actually the hippies and the Chinese sect got together and started a movement called Falun Bong. Not really.
Anyways, we've gone to it the past few years but this was the first time it happened right after payday, so we were actually able to eat as much as we wanted. Even so, the only places we ate from were a Mediterranean place and an Ethiopian restaurant, Nile.
Most everybody there was standing in line for Ma-Musu's (not to be confused with Mamma Zu's), and their food is good (West African), I've had it before, but Nile pretty much blew them away and they only had five items. Maybe I'm just more of an East Africa kinda guy.
One of the things they made is called Amhari, which is basically cabbage, onions, potatoes and carrots cooked in ginger and turmeric. It looks & sounds kinda boring, but it is absolutely awesome. Rowan wants to try to make the weird bread that should go with it which, if you haven't had it before, is like a very thin, wide, moist, purply sponge. Delicious!
Rowan found a recipe and then altered it some based on what we had; I don't think we bought anything to make this, except for the cabbage. In lieu of purply sponge bread, Rowan served it over rice. Very cheap dish, even if you're starting from scratch.
---
Ingredients
3 large onions
4 large carrots
3 potatos
1/4 white cabbage
1/4 cup oil
1 head garlic
1/2 Teaspoon fresh grated ginger
1/2 Teaspoon turmeric
1/2 Teaspoon black pepper
1 Teaspoon salt
4 cups water
Peel all vegetables, cut into small cubes. Peel and mash the garlic.
Heat oil in a large pan and add vegetables. Cover and saute 2-3 minutes.
Add the ginger, turmeric, pepper and salt and mix well.
Add the water, stir and cook over very low heat for 30-40 minutes.