New Grounds in Coffee: The French Onion Roast
My friend Tomas just returned from a backpacking tour of Europe and among all his douchebag stories about drinking "real" beer in Germany or eating "authentico" pizza in Italy, one thing stood out: the new hip Parisian coffee.
I shit you not, as Tomas would say, all the top coffee houses in Paris have started serving what you might call a "French onion roast". It's basically thick black coffee topped with croutons, a metric ton of cheese, and then broiled in the manner of French onion soup.
Below is a pic Tomas grabbed from one cafe's website. I honestly don't know what to think. It seems gross enough to have some takers, and it might even taste good, but I don't imagine you'll be seeing it at Starbucks any time soon.
---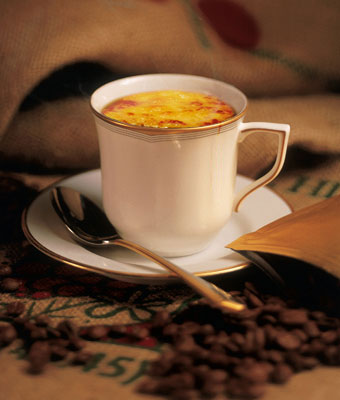 ---
By all means, if you make this for yourself, let me know. I can't spare the taste buds personally, but I would love to hear what it's like.