History, Part 1
Part 1 | Part 2 | Discography
You may not be familiar with the Red River Menstruals, but they are one of my favorite classic bands and I'm trying to get the word out so others can enjoy them like I have. I hope my short history and accompanying discography will give you at least a glimpse into the life of this most overlooked of bands.
RRM were formed in the small town of Amboy, Indiana in November, 1970. Baz Postlethwaite, an out of work hairdresser and part-time balloon artist, was performing at the birthday of young Tony Churlish when he was spotted by the boy's father, Denny. Denny attacked the uninvited Baz and sent him to the hospital with numerous injuries.
At the hospital Baz met Lenny Hums, another out of work hair dresser, but also a drummer. He'd been working on putting together a band to play in and around the Amboy area. Baz suggested they could be more successful if they expanded their horizons and increased their ambitions; he suggested they play at least as far out as Converse, or even Swayzee.
Inspired by his forward-looking new friend, Lenny offered Baz the lead vocal job in jest, certain he'd turn it down. But Baz, unbeknownst to Lenny, had very mild Asperger's Syndrome and didn't get the joke. He immediately took up the offer and, once they left the hospital, the two set off to the studio with a handful of songs written in a morphine haze.
At the time, Lenny was calling his band The Humvees after himself and the other two band members: brother and sister Bert and Bertha Vee (guitar and bass, respectively). He'd even trademarked the name for when he was ready to begin recording an album. Baz convinced him to sell the trademark for $300 in order to buy new equipment.
Luckily, one of Baz's friends, Dwayne "Crybaby" Saab, was looking to unload a roomful of new equipment which had "fallen off a truck." Baz went and made the deal, but when he came back to the studio it was discovered all of the equipment was broken. Apparently when Dwayne said it had "fallen off a truck", it had, in fact, fallen off a truck.
So now, with no name and only their old equipment to play, they set out to conquer the world. Beginning with Amboy.
---
Eventually, of course, they did come up with the name we all know them by today. They took it from a roadside advertisement for an old-time minstrel band, but changed the spelling after they were sued by the original surviving Red River Minstrels. The new name, of course, wasn't enough of a change but before a second case could be brought, all of the plaintiffs were killed in a freak burnt cork accident.
By 1972 they had become the top bar band in Amboy and were even making inroads into the rough and tumble Kokomo scene. One night, while playing an obscenely small bar in Russiaville (Thimbleshots, located in the basement of a Fotomat), they were discovered by Greg "Finger Quotes" Evigan (no relation), the new A&R man with Relatively Stable Records. He approached them after the show with a contract written on a cocktail napkin.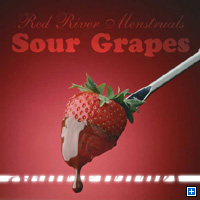 He handed it to Baz who thought Evigan merely wanted his autograph, but before the situation could be explained, Baz had signed. And since there is no more legally solid document than a sweaty and stained cocktail napkin signed at three in the morning by a drunken man with mild Asperger's Syndrome, the deal was done.
The band immediately went to work on the their first album, Sour Grapes (1973). It consisted mostly of songs they played nightly, slightly tweaked. A couple of new songs were written, notably Baz's ode to fatherhood Daddy Was A Pistol and He Shot Mama With His Fists. The record sold reasonably well; enough to warrant a second.
For their follow-up, they recorded 1975's Horny 2's Come In 3's during Baz's semi-publicized battle with prescription ear medicine. At the time, this medication caused him to have extreme erotic visions and feelings. Later it would be determined that instead of ear medication, his doctor had mistakenly given him lysergic acid mixed with a Barry White album. From this record, the song Give Me An STD (So I Can Stop Wearing Condoms) gave the band their first top 40 hit.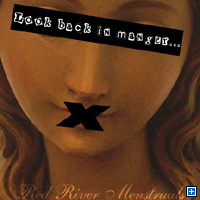 They toured extensively for the next two and a half years. Eventually, they landed on the west coast where they recorded their only official live album. Live at BuddhaCon was recorded at the 1978 San Diego annual Buddhist convention at Golden Hall. The band didn't know much about Buddhism, and certainly they knew no Buddhist-themed songs, so they wrote based on what little they did know. A half-hour before the show.
Again, this album sold moderately well, but produced no all-powerful hits. Seeking to move into more lucrative and mainstream markets, RRM released Look Back in Manger in 1979. It was an album of traditional Christmas songs mixed in with self-penned and contemporary pieces Baz hoped would become holiday standards. Unfortunately, the time just wasn't right for songs such as Don't Think About the Crucifixion Till Easter or Even Smaller Drummer Boy. Part 2 >